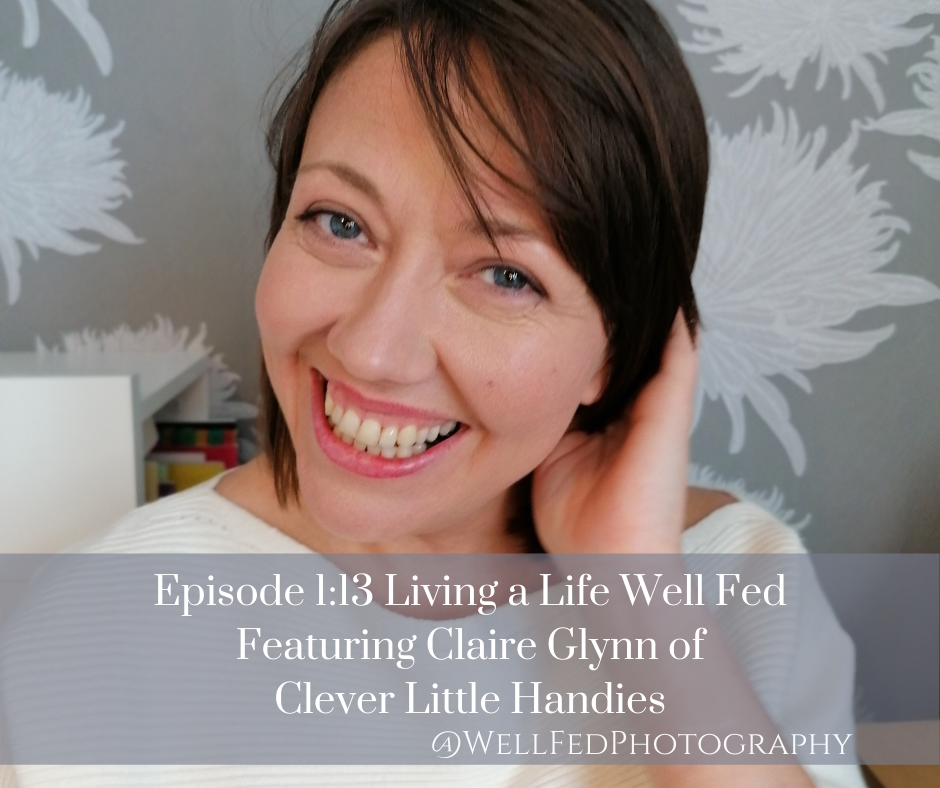 Join us for this week's episode of Living a Life Well Fed with Claire Glynn of Clever Little Handies.
Through Clever Little Handies, Claire delivers baby sign language classes and, in this episode, we speak about how sign language can reduce frustration for both parents and children and also about how classes encourage a sense of community for parents.
This week we will also feature a bonus companion episode in which Claire shares her breastfeeding story - definitely not one to miss, as it highlights so clearly the positive change that is needed with regards to breastfeeding supports and services in Ireland.
Full episode available across all platforms - today - Thursday, 13th of May (including - Facebook, IGTV, YouTube, Podbean, Apple Podcasts, Google Podcasts, and Spotify).
//////
To connect with Claire, visit:
Facebook: https://www.facebook.com/CleverLittleHandies
Instagram: https://www.instagram.com/cleverlittlehandies/
Twitter: https://twitter.com/CleverHandies
LinkedIn: https://www.linkedin.com/in/clever-little-handies-0ba323205/
//////
//////
Well Fed Photography's new course - Brand Belief: How to Build a Brand That You and Your Clients Believe In! - which will be launching soon.
Click the link below to find out more, join our wait list, and be notified when enrollment opens.
https://mailchi.mp/e24a65536b93/brand-belief-waitlist
//////
Would you or someone you know like to be featured on the show?
//////
Have interest in sponsoring or advertising with the show?
//////
Follow along and get in touch:
Facebook: www.facebook.com/wellfedphotography
Instagram: www.instagram.com/wellfedphotography
YouTube: https://bit.ly/30I6hX7
Podcast: https://livingalifewellfed.podbean.com/
Website: www.wellfedphotography.com
Email: info@wellfedphotography.com
Phone: +353852848667
Join our online communities, Share Your Breast/Chestfeeding Story (SYB/CS) and Living a Life Well Fed.